You must sign up and subscribe to Covenant Eyes before you can set up your account.
Add usernames
The Account Admin (Admin) should add a username (profile) and customize it for each child.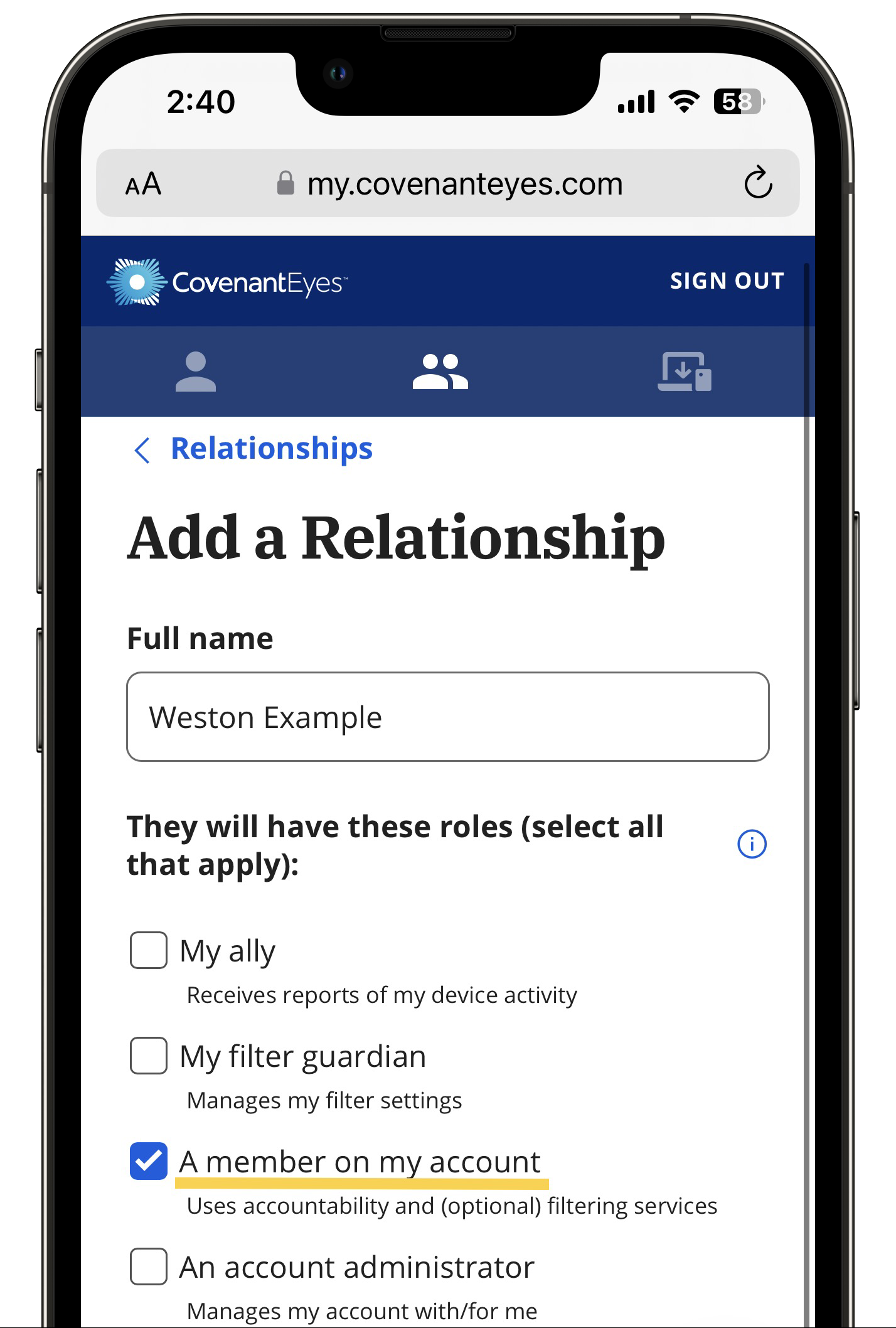 Don't share your Admin username with your children.
Having separate usernames ensures each child can have age-specific settings.
Parents need to make a username for each child.
If desired, the parent can list their email address for their children's profiles/usernames to prevent them from resetting passwords.
Add website filtering
Covenant Eyes has a website filter that blocks explicit websites!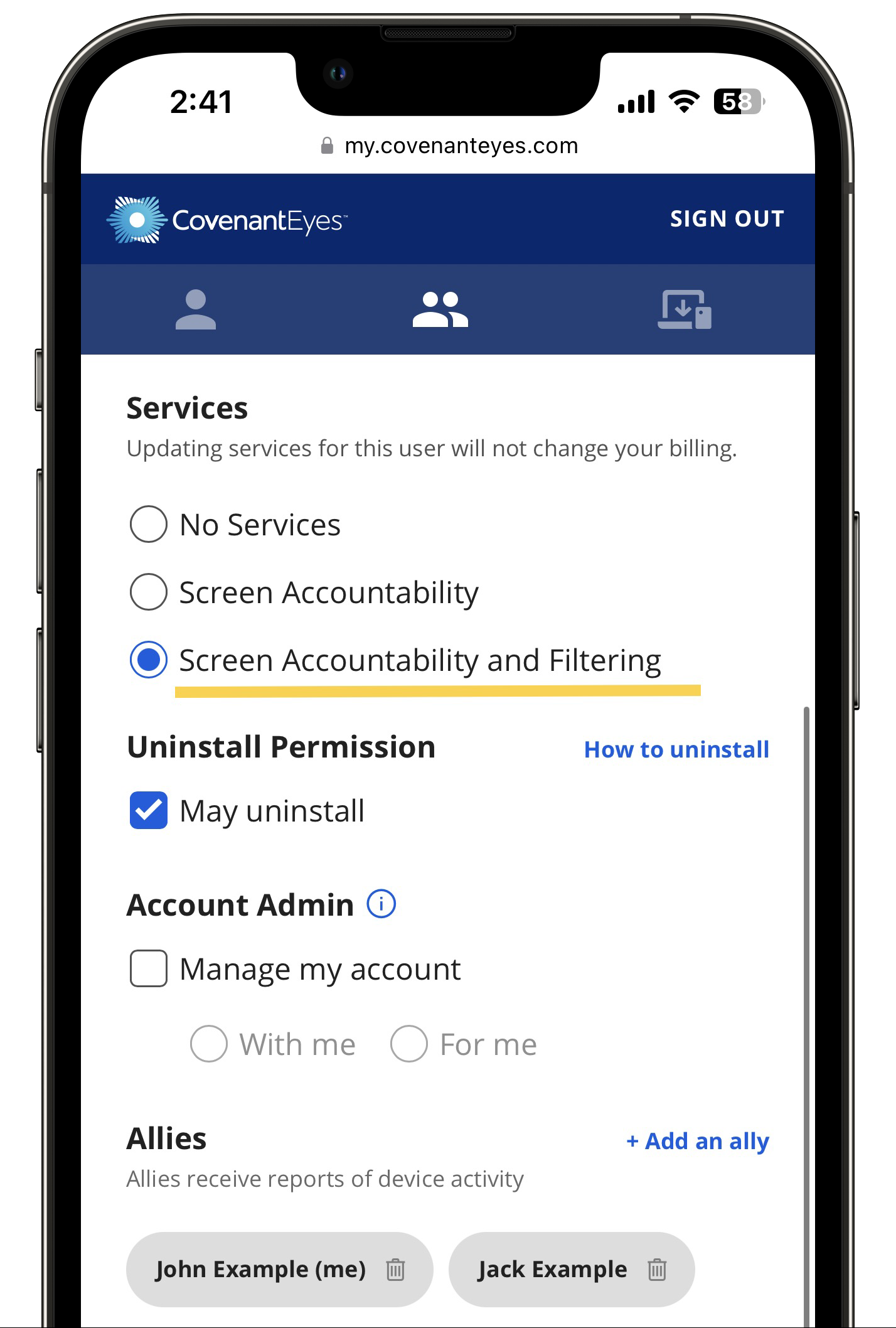 Our filter has two options: Standard (default) and Strong.
You also can use the Custom Website List to block or allow specific websites.
New members can add filtering to any existing child's username for no extra cost.
Install Covenant Eyes
Install the Covenant Eyes app on all your children's devices and sign in with their usernames!
Start reviewing activity
Add yourself as an ally for each child, and then download the Victory app on your phone or tablet!
Remove uninstall permission
You can remove uninstall permission from your child's username so they cannot remove Covenant Eyes.