We will label a device as "inactive" when we have not received activity from it for seven days.
Inactive Device
An Inactive Device triggers a Potentially Concerning Event in the Activity Summary, and we notate them in the Activity Feed.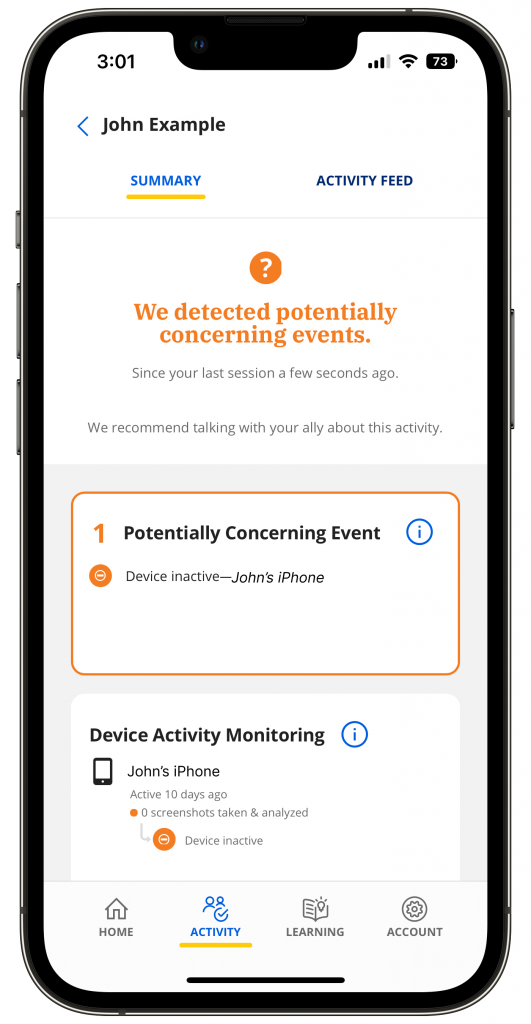 Inactive devices will remain in the Victory app's Device Activity Overview for 14 days and then drop off.


A device may be "Inactive" for a simple reason (e.g., the member was on vacation or uninstalled Covenant Eyes and didn't reinstall it).


We recommend that the ally checks-in with the member about any inactive devices.