This article applies to older accounts that deliver activity via email and My Account. The free Victory app provides 24/7 reporting. It is standard for all new accounts and available to older accounts.
You may see this message if you're viewing an email report after ten days, you've clicked on the report's links 15 times, or your device has a poor internet connection.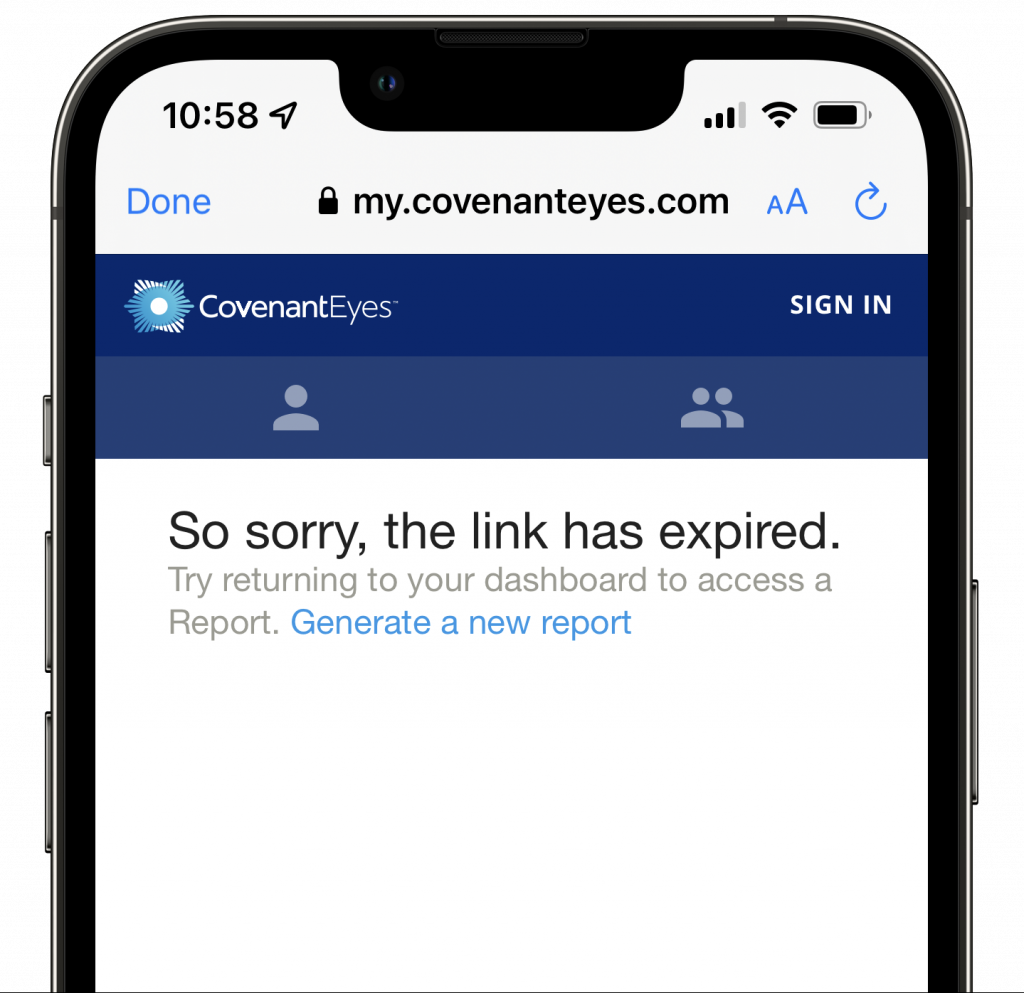 Screenshots in email reports expire after 15 clicks or ten days, whichever occurs first. If you find yourself clicking screenshots in a report and seeing this message, you may have opened the screenshot too many times, or too many days may have passed since you received this report.
The device you're using has a poor internet connection. If Covenant Eyes cannot establish a good connection, you may receive the message that "…the link has expired." Try looking at the email report on a different device, change your device's internet connection, or view the report in our online member portal, My Account.