This error message is not from Covenant Eyes. It's from Apple's device controls, Screen Time.
Set Web Content to Unrestricted or add the website to the ALWAYS ALLOWED list in the iPhone® Settings app to fix the "You cannot browse this page at (page name) because it is restricted" error message.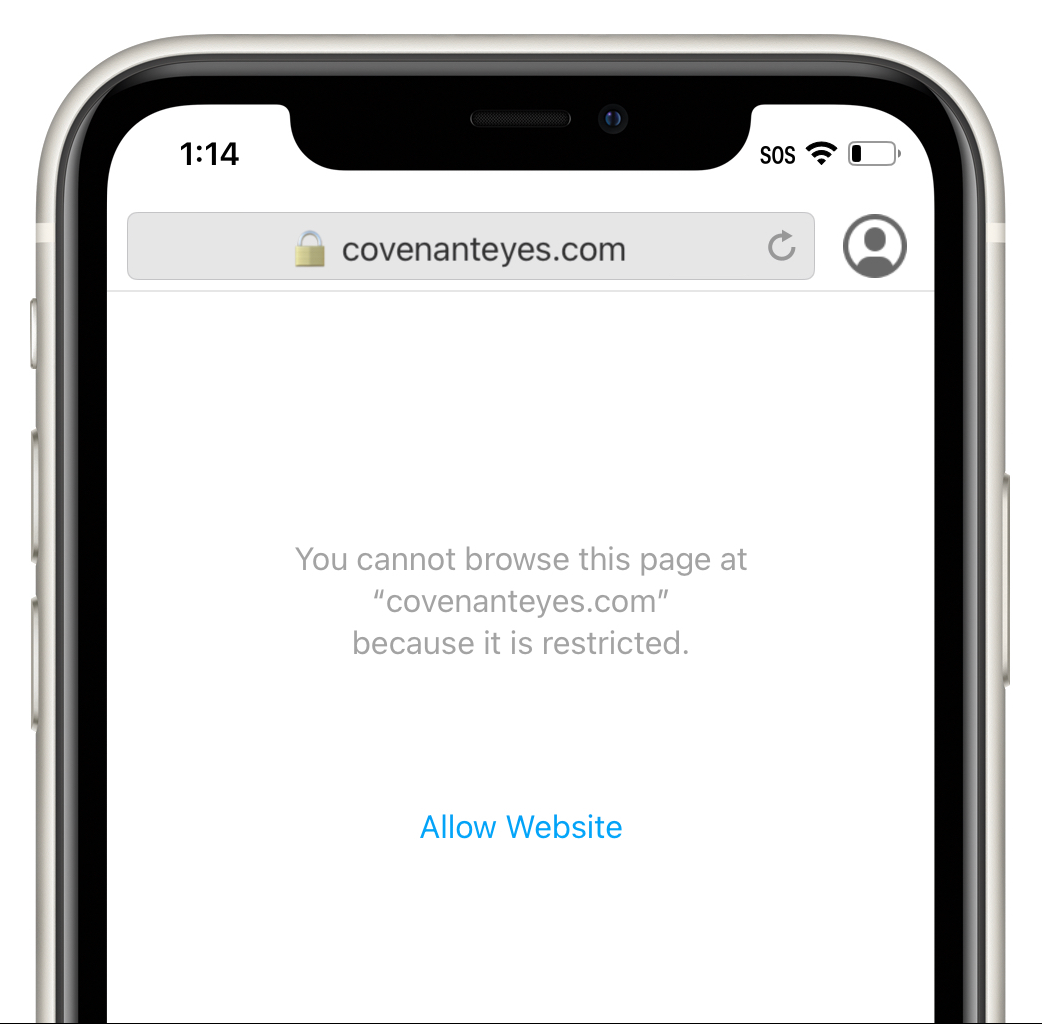 Apple's device controls are called Screen Time. A specific setting in Screen Time, Web Content, allows Apple to filter and block explicit websites on the device. When Web Content blocks a website, you'll see a You cannot browse this page at "___" because it is restricted message.
Adjust Web Content
Open the Settings app on the iPhone® or iPad®.

Tap "Screen Time."

Tap "Content & Privacy Restrictions."

Tap "Content Restrictions." (If you previously set up Screen Time with a passcode, this step will require you to enter it. Forgot the passcode? Refer to Apple Support to reset or retrieve it.)

Tap "Web Content."

On this screen, check two items:

A) Web Content: is it set to "Allowed Websites Only?" If so, change it to "Limit Adult Websites" to enable browsing or add the website name to the "ALWAYS ALLOW" list.

B) NEVER ALLOW: the NEVER ALLOW section will block any site you add. If the site you are attempting to access is listed, remove it. Then try and reload the website!