Turn on Accessibility for Covenant Eyes in the Android™ Settings app to fix the "Whoops! Looks like something happened" error message.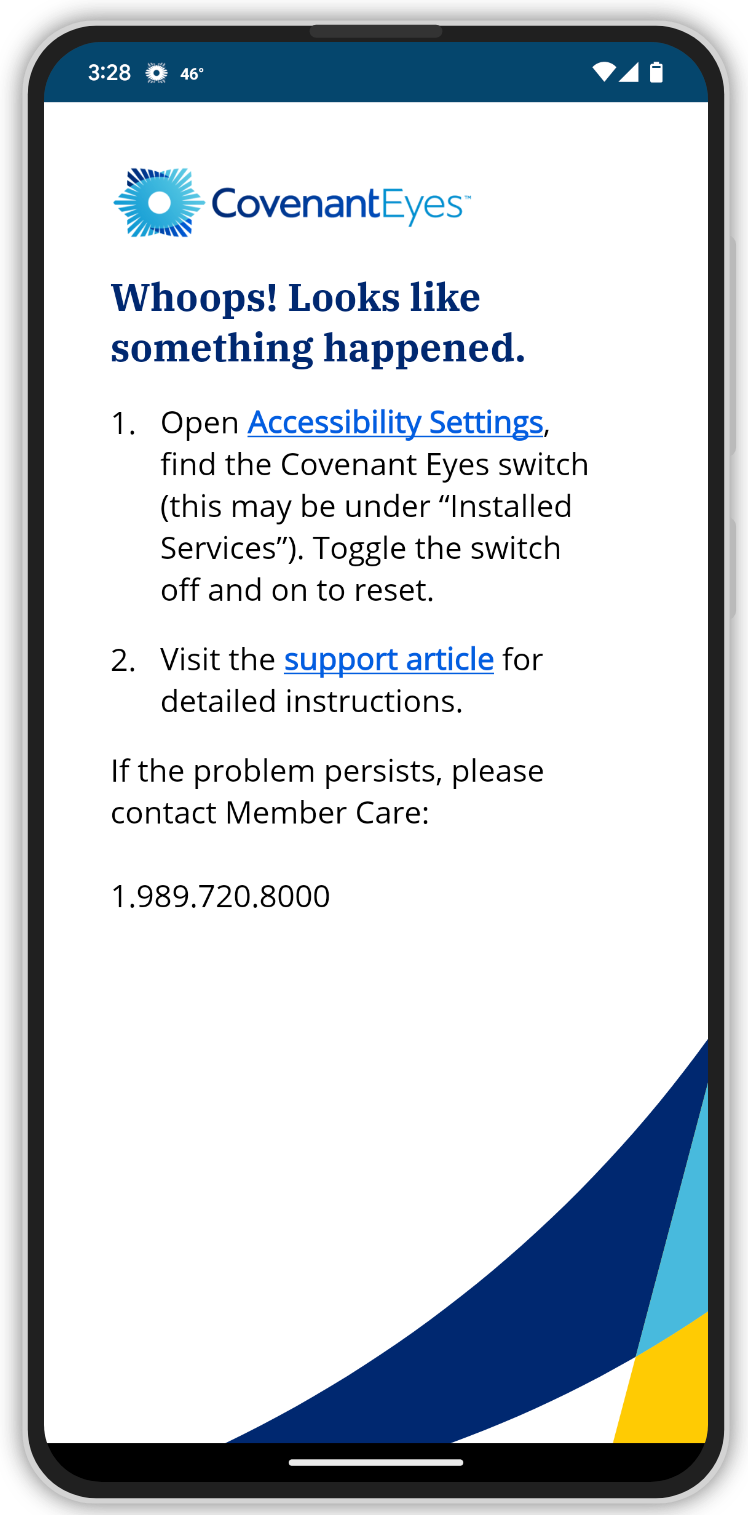 Usually, Accessibility helps with voice commands, navigation, display settings, and more. The Covenant Eyes Android™ app needs Accessibility to provide some secondary app services. This message occurs when our access to Accessibility encounters a problem.
Turn on Accessibility
Tap "Accessibility Settings" on the error message.

Under Downloaded apps (some devices may say Installed apps or Installed services), tap "Covenant Eyes."

Move the top toggle switch to the right (the switch will turn blue).


Leave the Covenant Eyes shortcut off.

Tap "Allow."

Great job! Covenant Eyes should now run properly on your device. We will automatically direct you to the Covenant Eyes app menu. You can exit the Covenant Eyes app.