We record if the member uninstalls Covenant Eyes so allies know we're no longer monitoring the device.
Covenant Eyes Uninstall
Due to Apple's policies, we cannot detect if a member uninstalls the Covenant Eyes app on an iPhone® or iPad®. So we detect if a member installs the Covenant Eyes app.
A Covenant Eyes Uninstall triggers a High-Priority Potentially Concerning Event in the Activity Summary, and we notate them in the Activity Feed.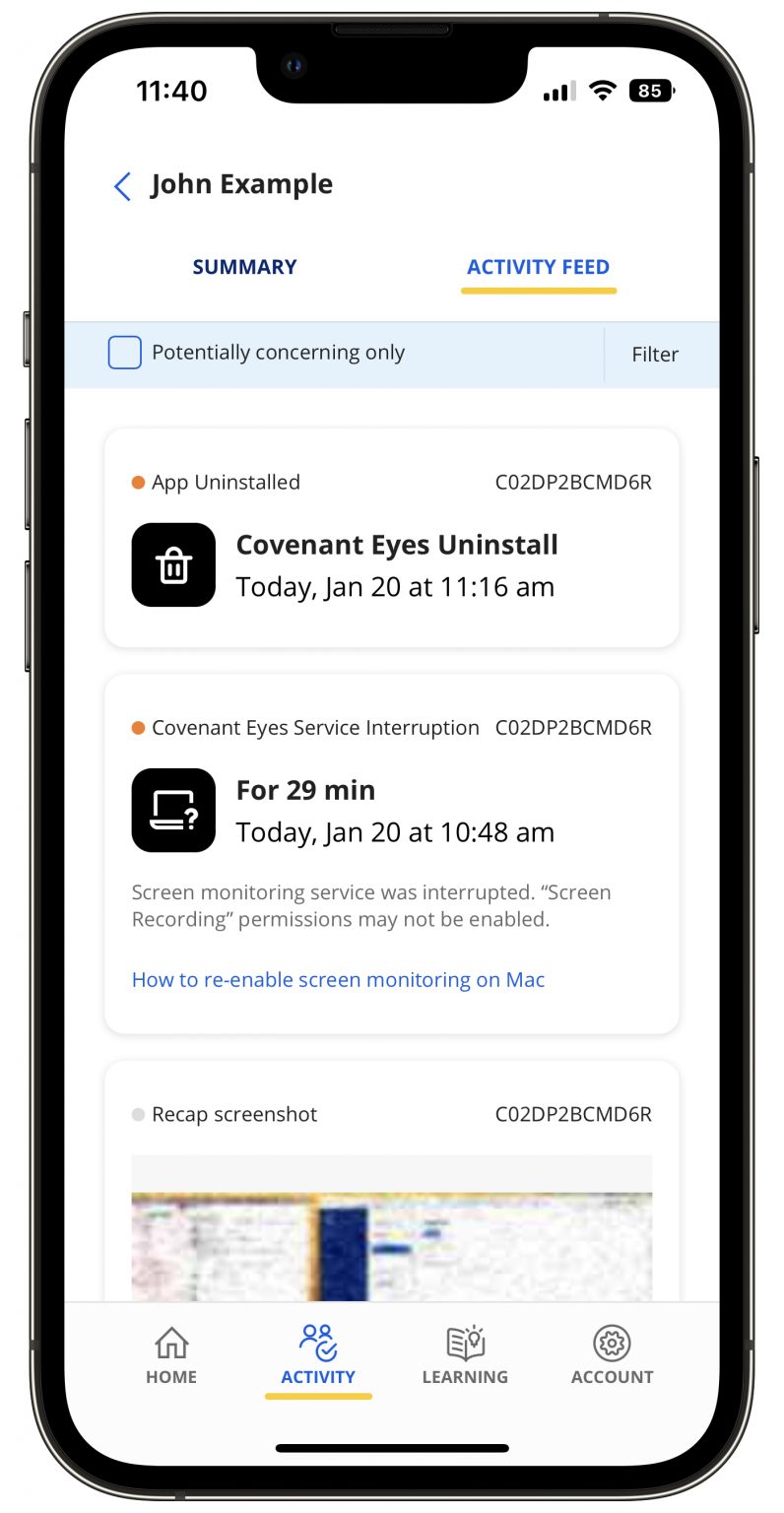 Multiple installs and uninstalls may indicate the member is uninstalling Covenant Eyes to bypass accountability and then reinstalling after.


We flag the uninstall as Potentially Concerning because Covenant Eyes no longer monitors the device.