Switched Covenant Eyes User means a different user signed into Covenant Eyes on a device.
Switched Covenant Eyes User
A Switched Covenant Eyes User triggers a Potentially Concerning Event in the Activity Summary, and we notate them in the Activity Feed.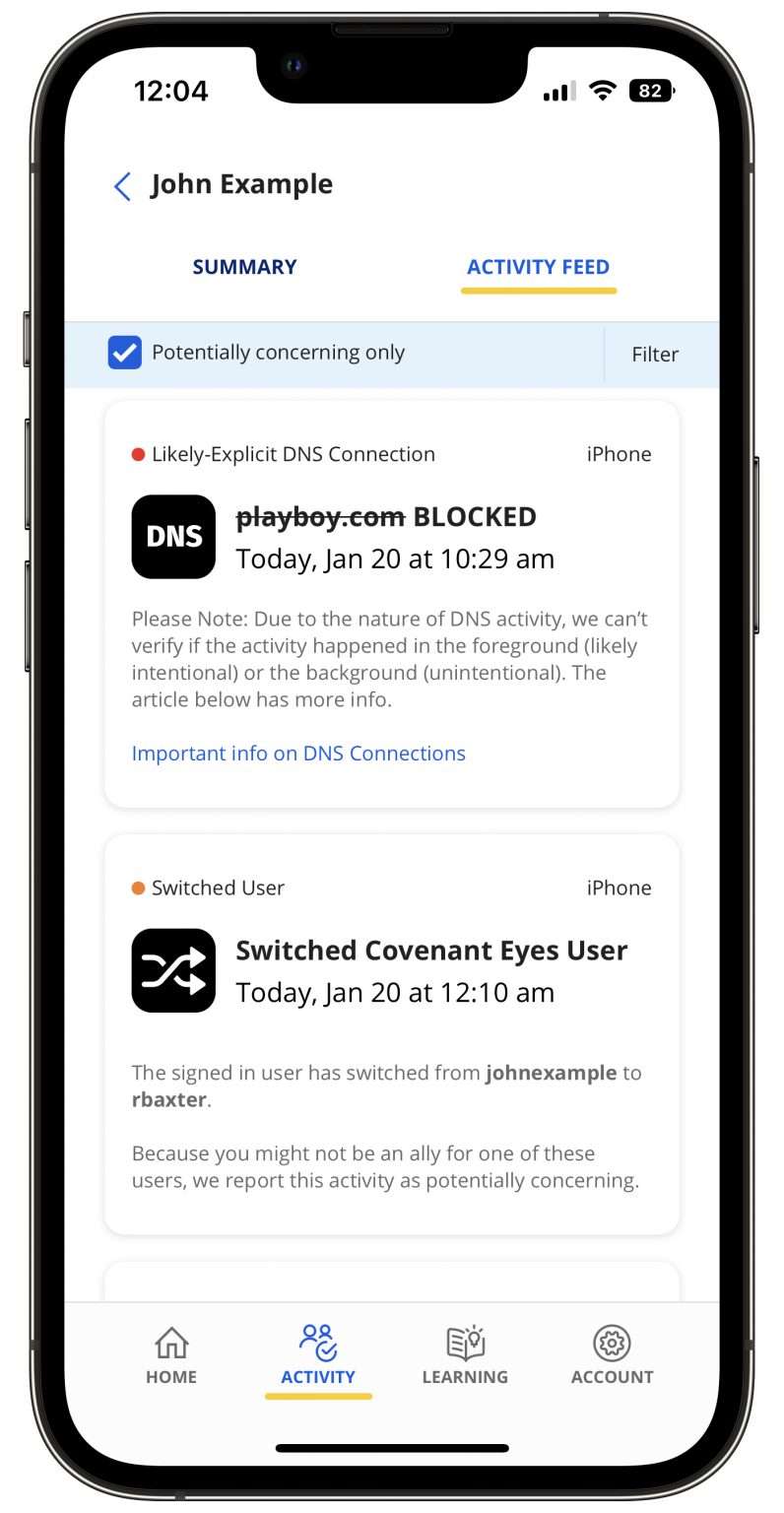 When someone signs in with a different username (switches the username) in the Covenant Eyes app, we flag it as Potentially Concerning.


We flag switching users as Potentially Concerning because multiple switch user events may indicate the member is bypassing accountability by signing into Covenant Eyes with a username that doesn't have any allies.

However, switching users may be expected if a family or multiple people share a device and change users when they use it.