Covenant Eyes blurs device screenshots to protect members' private information and censor potentially harmful material for allies.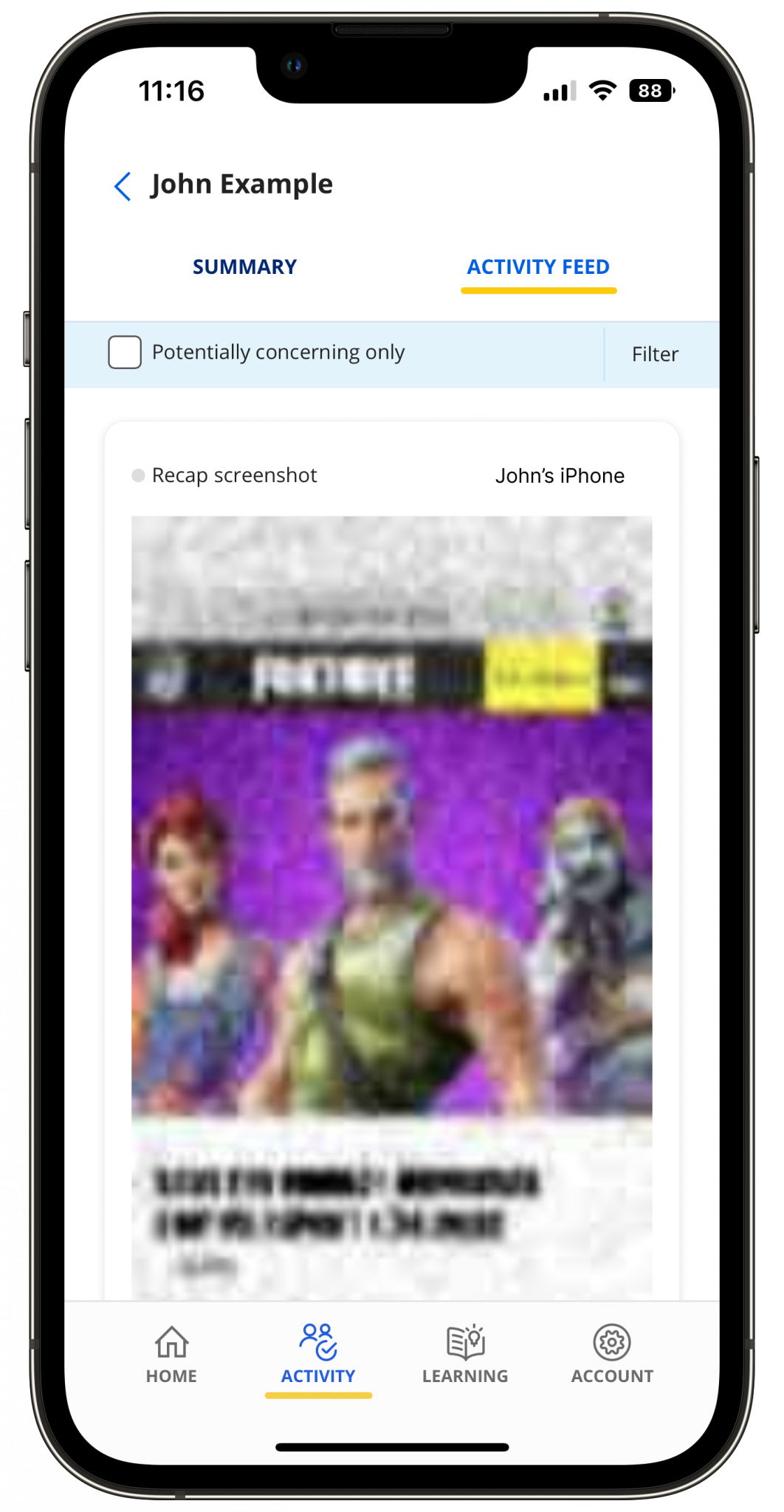 We respect people's values and relationships. We protect allies from potentially harmful material by blurring screenshots. Some allies are wives, husbands, or people that may struggle with pornography themselves. We want to respect their values and relationships while helping them hold others accountable.


We take your privacy seriously. In addition to our encryption process, blurry screenshots protect personal and private information because allies cannot read or decipher text in screenshots. Members can have peace of mind knowing that if we monitor their tax records or banking information, their ally won't be able to read it.
Apps & Black Screenshots
You may see some black screenshots on your email report or in the Victory app due to certain apps:
Banking apps: To protect your financial information from being seen, banking apps may produce black screenshots.


Streaming services: To protect their copyrighted material, streaming apps like Netflix and Hulu may produce black screenshots.


Other apps: To protect your data, other apps (that require authentication) may produce black screenshots.