The Victory app is the brand-new companion app to Covenant Eyes. Victory helps you and the ones you love live free from porn through transformative accountability relationships.
The Victory App
---
Activity Reporting App for Allies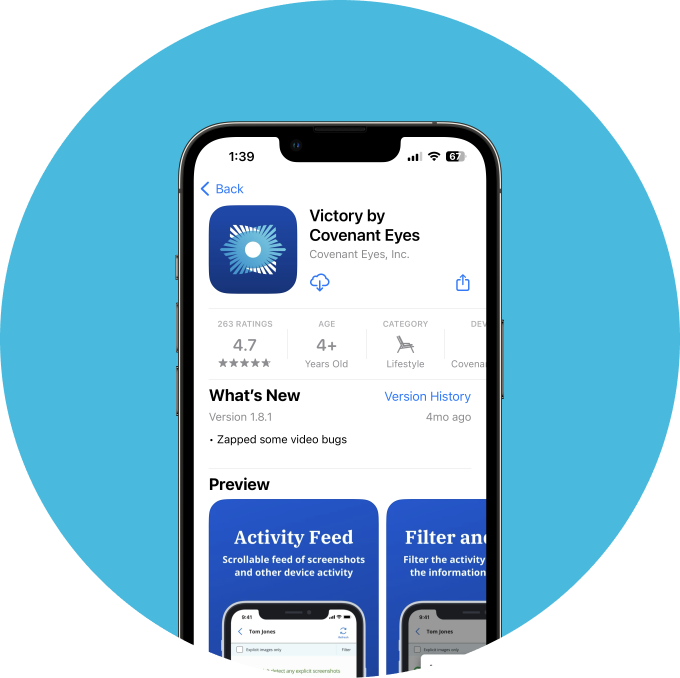 Allies should install the Victory app on their iPhone® or Android™ so they can:
The Covenant Eyes App
---
Monitoring App for Members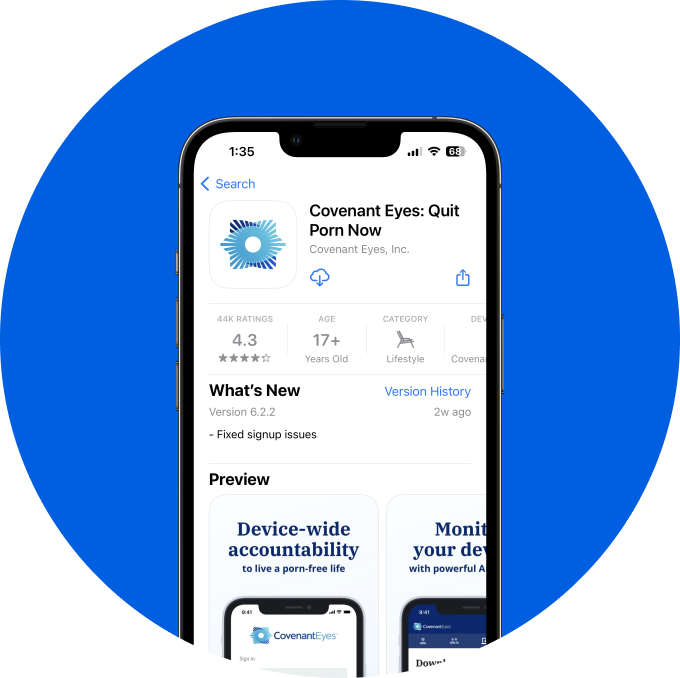 Members should install Covenant Eyes their iPhone®, Android™, Mac®, & Windows devices so we can:
Experience Victory Over Porn
---
Sign up and subscribe to Covenant Eyes.
Install the Covenant Eyes app on your devices so we can monitor your activity.
Invite a trusted friend to mentor you and be your ally.
Have your friend install the Victory app so they can see your device activity.
Experience the power of accountability.