Join Brandon and Tonia on a candid journey, where they reveal their darkest moments and share what they did to find healing and hope in a seemingly hopeless situation.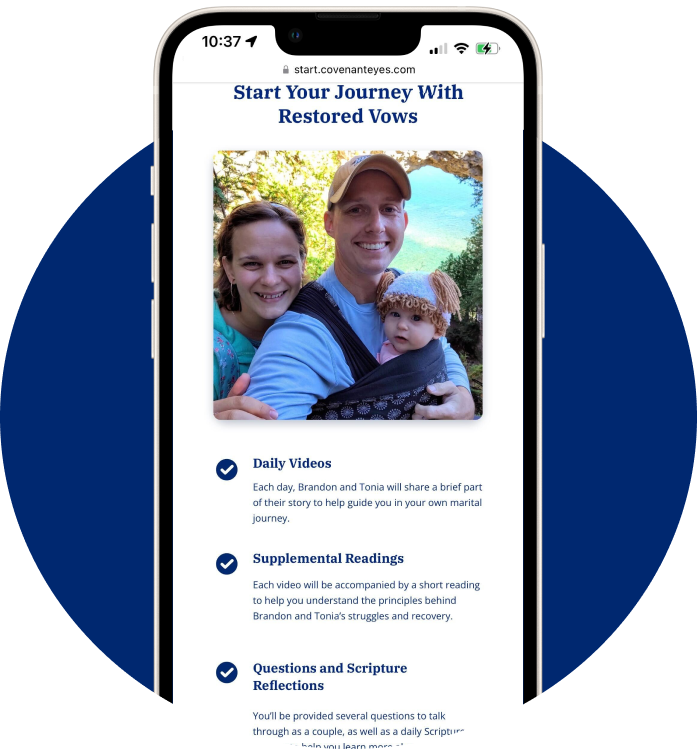 In this free, 14-day video series, Brandon and Tonia share their story and show you how recovery and restoration are possible.
Features
Daily Videos
Supplemental Readings
Questions & Scripture Reflections
What You'll Learn
Learn where the porn use began and how it impacts your relationship
Understand each other's struggle with porn in your relationship
Discover how porn impacts many areas of your relationship - not just sex
Learn practical steps to rebuild trust and promote healing in your marriage
Register for Free
Register now for free to walk alongside Brandon and Tonia.