Check Your Home Screen
You should see the Covenant Eyes eye icon on the Mac® menu bar. If you cannot find the icon, install Covenant Eyes from our online member portal, My account.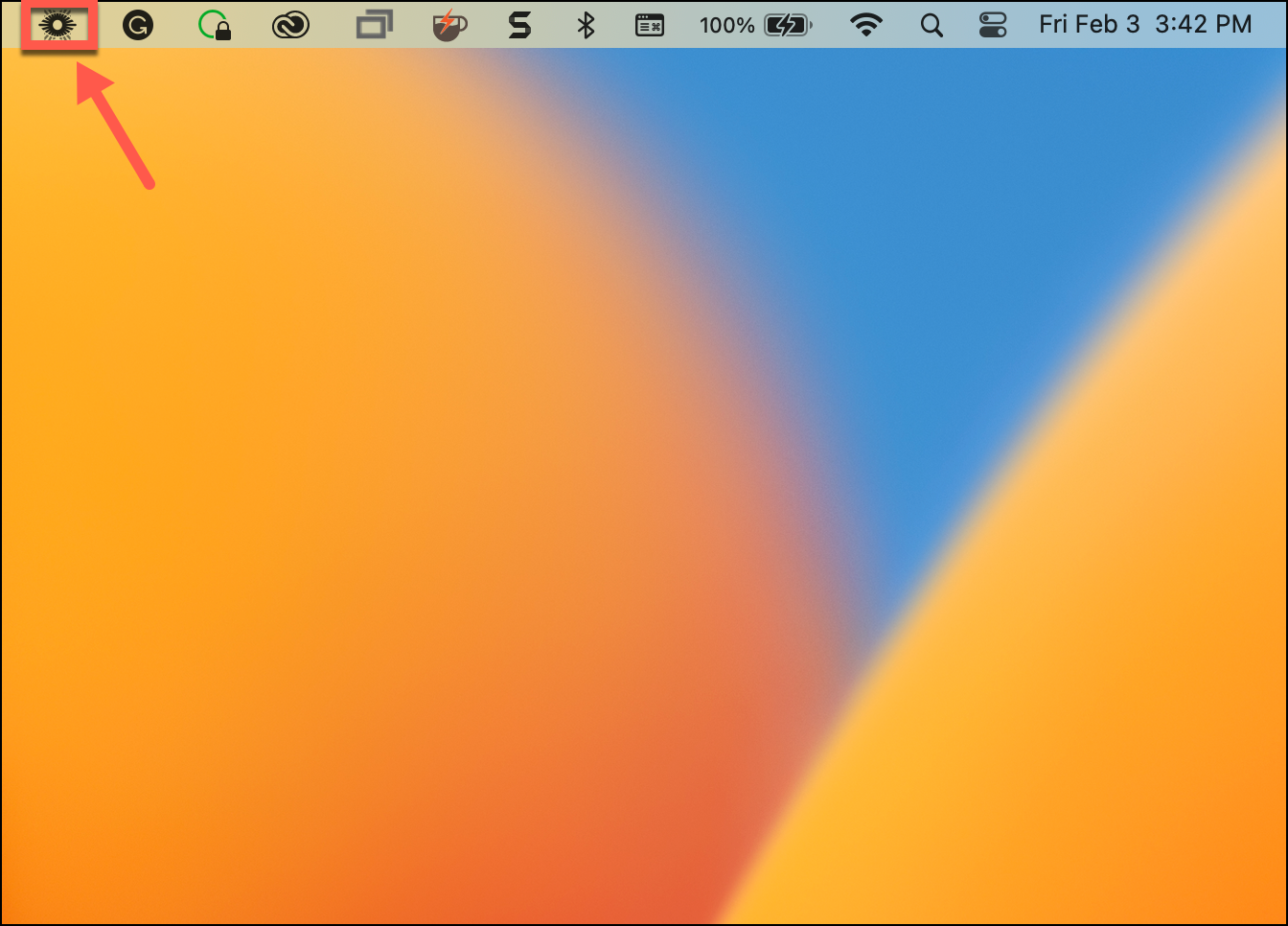 Check the Screenshot Counter
In the Covenant Eyes app menu, we list the number of screenshots we've taken in the last 60 minutes. To check if Covenant Eyes is taking screenshots, follow these steps:
Click on the Covenant Eyes icon on the Mac® menu bar.

At the bottom of the menu, you'll see the number of screenshots Covenant Eyes took in the last hour.

Check Your Reporting Method
Finally, the Mac® should show up on your reporting method: